What To See In Salt Lake City Utah
Your guide on What To Do In Salt Lake City Utah
SALT LAKE CITY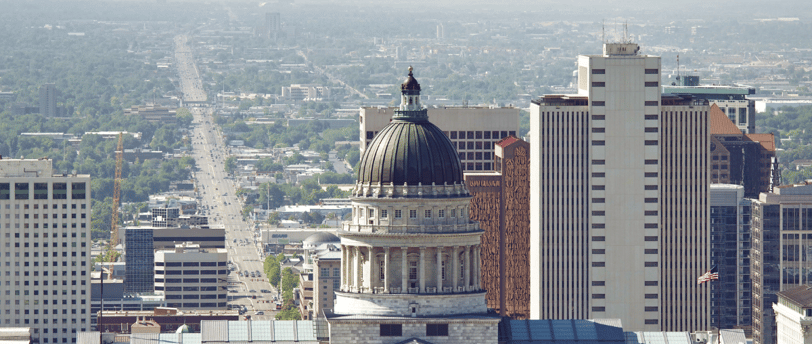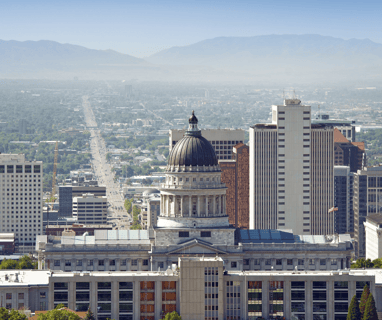 What To Do In Salt Lake City
Salt Lake City, the capital of Utah, is a vibrant city that offers a wide range of attractions and activities for visitors to enjoy. From its rich history and culture to its breathtaking natural beauty, there is something for everyone in this bustling metropolis. In this blog post, we will take you on a virtual tour of some of the top attractions in Salt Lake City, ensuring that you make the most of your visit to this captivating destination.
1. Natural History Museum of Utah
Located at the foothills of the Wasatch Mountains, the Natural History Museum of Utah is a state-of-the-art facility that boasts 10 unique galleries. It is a must-visit for anyone interested in learning about the natural history of Utah and the world. Explore exhibits showcasing dinosaurs, fossils, and indigenous cultures. The museum's stunning architecture and interactive displays make for an engaging and educational experience.
2. Clark Planetarium
For those with an interest in astronomy and the wonders of the universe, a trip to the Clark Planetarium is a must. This cutting-edge facility offers 3-D IMAX movies, laser shows, and informative exhibits that delve into the mysteries of space. Learn about our solar system, black holes, and distant galaxies. The planetarium is open until 7 PM, allowing you ample time to immerse yourself in the celestial wonders.
3. Tracy Aviary & Botanical Gardens
Nature enthusiasts and bird lovers will be captivated by the Tracy Aviary & Botanical Gardens. Spanning 9 acres, this picturesque aviary offers fascinating shows and up-close encounters with a wide variety of bird species. Stroll through beautifully landscaped gardens, observe colorful birds in their natural habitats, and gain a deeper appreciation for the wonders of nature.
4. Liberty Park
Escape the hustle and bustle of the city by visiting the serene Liberty Park. This expansive urban park features lush green spaces, walking paths, and recreational facilities. Take a leisurely stroll, have a picnic, or rent a paddleboat to explore the park's picturesque pond. With its peaceful atmosphere and stunning views of the surrounding mountains, Liberty Park is the perfect spot to relax and unwind.
5. Temple Square
No visit to Salt Lake City is complete without a visit to Temple Square. Located at 50 North Temple, Temple Square is a historical and religious landmark of great significance to the members of The Church of Jesus Christ of Latter-day Saints. Explore the beautifully manicured gardens, visit the iconic Salt Lake Temple, and learn about the city's pioneering history at the Church History Museum. Temple Square offers a glimpse into the cultural fabric of Salt Lake City.
6. Utah State Capitol
Perched on a hill overlooking the city, the Utah State Capitol is a historic landmark that is well worth a visit. Take a guided tour to learn about the state's political history and admire the Capitol's impressive architecture. Afterward, explore the surrounding grounds and enjoy panoramic views of Salt Lake City from this iconic site.
7. Red Butte Garden
For a serene and picturesque outdoor experience, head to the Red Butte Garden. This stunning botanical garden features an array of vibrant flowers, lush greenery, and scenic walking trails. In addition to its natural beauty, Red Butte Garden hosts outdoor concerts during the summer, providing a delightful blend of music and nature.
8. This Is The Place Heritage Park
Step back in time and immerse yourself in the history of the Mormon pioneers at This Is The Place Heritage Park. This living-history park showcases the challenges and triumphs of the early settlers through interactive exhibits, demonstrations, and historic reenactments. Visit a replica of a pioneer village, witness blacksmithing and spinning demonstrations, and learn about the rich heritage of Utah.
9. Gilgal Sculpture Garden
Tucked away in a hidden corner of the city, the Gilgal Sculpture Garden is a unique and intriguing public park. It features a collection of historic and symbolic sculptures, including the famous "Joseph Smith Sphinx." Take a leisurely stroll through the garden's pathways and contemplate the blend of art and nature in this fascinating outdoor space.
10. Discovery Gateway Children's Museum
If you're visiting Salt Lake City with children, make sure to stop by the Discovery Gateway Children's Museum. This interactive museum offers hands-on exhibits and activities that promote learning through play. From a mini grocery store and a water play area to a climbing wall and imaginative play zones, kids will be entertained and engaged for hours. Note that the museum closes at 6 PM and reopens at 10 AM on Fridays.
Plan Your Salt Lake City Adventure
To make the most of your trip to Salt Lake City, it's essential to plan your itinerary in advance and secure comfortable accommodations. There are several excellent hotels in the city that cater to various preferences and budgets. Consider staying at one of the best hotels in Salt Lake City to ensure a pleasant and convenient experience throughout your visit. Whether you prefer a downtown location or a hotel closer to specific attractions, there are numerous options to choose from.
11. Pioneer Memorial Museum
For a deeper understanding of the settlers who shaped the state, head to the Pioneer Memorial Museum. Housed in a magnificent Grecian mansion, this museum showcases a vast collection of artifacts, photographs, and memorabilia from the pioneers' era. Gain insight into their arduous journey and the lasting impact they had on the development of Utah.
12. Memory Grove Park
If you're looking for a peaceful retreat within the city, look no further than Memory Grove Park. This pet-friendly park offers a scenic escape along the banks of City Creek. Take a leisurely walk, jog, or simply relax amidst the serene surroundings. Adorned with memorials and statues, the park pays tribute to Utah's veterans and offers a tranquil space for contemplation. The park remains open until 11 PM, allowing for a peaceful evening stroll.
13. The Leonardo
A visit to The Leonardo is a must for a unique blend of science, technology, and art. This dynamic museum encourages interactive exploration and learning. Discover thought-provoking exhibits on topics such as flight, innovation, and the human body. Engage in hands-on activities and artistic displays that inspire creativity and critical thinking. The Leonardo is open until 7PM, providing ample time to delve into the world of science and art.
14. Sugar House Park
Escape the urban landscape and immerse yourself in the natural beauty of Sugar House Park. This verdant park offers a peaceful retreat with sprawling green spaces, sports fields, and a picturesque pond. Take a leisurely walk or bike ride along the park's trails, have a picnic, or engage in various recreational activities. With its idyllic setting and tranquil ambiance, Sugar House Park is the perfect place to unwind and connect with nature.
15. Utah Museum of Fine Arts
Art enthusiasts will be delighted by the Utah Museum of Fine Arts. This prestigious museum houses a diverse collection spanning over 5,000 years of human creativity. Explore galleries showcasing ancient artifacts, European masterpieces, contemporary works, and indigenous art. Engage with thought-provoking exhibitions that highlight the beauty and significance of artistic expression.
16. Utah Museum of Contemporary Art
For a taste of cutting-edge art and thought-provoking exhibits, visit the Utah Museum of Contemporary Art. This dynamic museum focuses on contemporary artistic practices in various mediums, including painting, sculpture, photography, and new media. With its rotating exhibitions, the museum offers a fresh and ever-evolving experience for visitors. Immerse yourself in the world of contemporary art and discover innovative perspectives.
17. Millcreek Canyon
Outdoor enthusiasts seeking adventure and natural beauty should venture to Millcreek Canyon. This picturesque canyon offers a plethora of recreational activities, including hiking, mountain biking, and picnicking. Explore the network of scenic trails that wind through the canyon, surrounded by breathtaking mountain vistas and tranquil forests. Experience the serenity and majesty of Utah's wilderness in this hidden gem.
18. Tanner Park
For a family-friendly outdoor experience, look no further than Tanner Park. This community park features a little league field, playgrounds, and ample green spaces for picnics and gatherings. Let the kids run and play, enjoy a game of frisbee or volleyball, or simply bask in the sunshine. With its 24-hour accessibility, Tanner Park offers a versatile space for outdoor fun and relaxation.
19. International Peace Gardens
Discover a serene oasis of tranquility at the International Peace Gardens. This sprawling public park celebrates cultural diversity and promotes peace through its beautiful gardens and international statuary. Take a leisurely stroll through themed gardens representing different countries, and admire the intricate sculptures and vibrant flora. The International Peace Gardens provide a serene space for reflection and appreciation of global unity.
20. Ensign Peak
For panoramic views of Salt Lake City and its surrounding landscapes, hike to Ensign Peak. This historic landmark offers a short but rewarding trail that leads to a breathtaking vista. As you ascend the trail, you'll be treated to sweeping views of the city skyline, the Great Salt Lake, and the majestic mountains that encircle the valley. Witness a stunning sunset or sunrise from this vantage point for an unforgettable experience.
With its diverse range of attractions, Salt Lake City offers something for every visitor. From educational museums and tranquil parks to immersive historical sites and breathtaking natural wonders, this city has it all. Plan your visit to Salt Lake City and make sure to explore these top attractions to create lasting memories and discover the essence of this captivating destination.
Make the most of your trip to Salt Lake City by staying in one of the best hotels the city has to offer. Whether you prefer a downtown location or accommodations closer to specific attractions, there are numerous options available to suit your needs. Book your stay in advance to secure comfortable and convenient lodging for your Salt Lake City adventure.