What is there to do in Salt Lake City?
What is there to do in Salt Lake City? Exploring Salt Lake City: An Adventure for the Senses
SALT LAKE CITY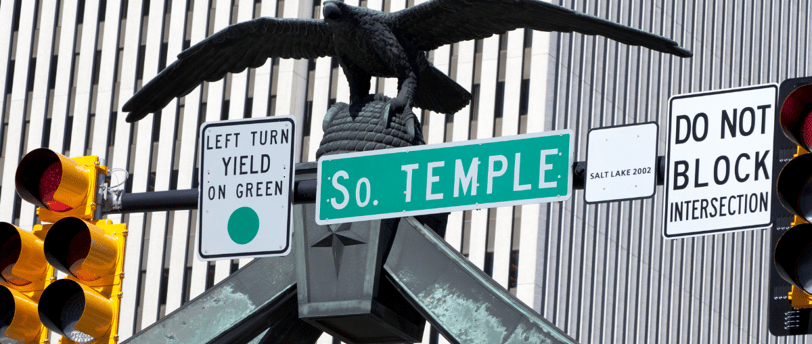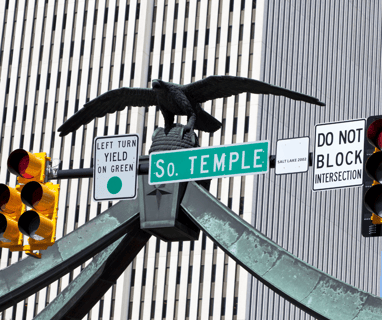 What is there to do in Salt Lake City?: An Adventure for the Senses
Surrounded by the majestic Great Salt Lake and a stunning panorama of mountains, Salt Lake City is a jewel of the American West, offering a unique blend of outdoor adventure, historical sites, and an exquisite food scene. This blog post aims to guide you through the best of Salt Lake City, with a special emphasis on local gastronomy, from award-winning restaurants to cozy local eateries.
A Taste of Salt Lake City
Salt Lake City is known for its diverse and vibrant food scene. A range of culinary delights awaits visitors, from local Utah cuisine to flavors from around the world. Let's take a culinary journey through the city.
The Copper Onion: With its locally sourced menu, this New American restaurant serves a variety of delicious dishes with a unique Utah twist. Enjoy their famous ricotta dumplings or hearty wagyu beef stroganoff, all within the contemporary comfort of this downtown eatery.
Red Iguana: Renowned for its authentic Mexican cuisine, Red Iguana offers a vibrant and colorful dining experience. Don't miss out on their mole dishes, which have earned them numerous awards and a loyal following.
Takashi: This bustling sushi bar is a must-visit for sushi lovers. With an array of fresh seafood and innovative rolls, Takashi is a delightful culinary journey to Japan, right in the heart of Salt Lake City.
Forage: For those seeking a more adventurous dining experience, Forage provides a unique tasting menu that emphasizes local ingredients and seasonal variations. This cutting-edge restaurant is for those who appreciate the artistry of cooking.
Current Fish & Oyster: As the name suggests, this seafood restaurant offers a fresh take on coastal cuisine. From their exquisite oyster bar to their sustainably sourced fish dishes, dining here is an experience you won't want to miss.
Pago: Located in the trendy 9th and 9th district, Pago serves farm-to-table meals in a charming, rustic setting. With a rotating seasonal menu, you're sure to have a unique dining experience with each visit.
The Paris Bistro: Get whisked away to France at this elegant bistro. With its classic French dishes and extensive wine list, The Paris Bistro is a haven for those who appreciate fine dining.
Table X: This innovative restaurant offers a contemporary dining experience focused on creative, seasonal dishes. With its minimalist decor and imaginative menu, Table X is a culinary adventure.
Log Haven: Nestled in Millcreek Canyon, Log Haven is more than just a restaurant—it's a destination. Enjoy their exquisite American cuisine amidst stunning natural surroundings.
Franck's: Franck's is a cozy restaurant that serves artful and delicious comfort food. The delightful blend of a homely atmosphere and gourmet food makes for a memorable meal.
Hidden Gems
HSL (Handle Salt Lake): This local favorite serves modern American cuisine using seasonal ingredients. Its stylish interior and innovative menu make it a must-visit.
Valter's Osteria: Experience traditional Tuscan cuisine at Valter's Osteria, where the eponymous Valter is often on-site, ensuring every dish is made to perfection.
Stanza Italian Bistro & Wine Bar: Enjoy modern Italian cuisine in a sophisticated setting at Stanza. With its extensive wine list and delicious pastas, it's a perfect spot for a romantic dinner.
Charm (Tin Angel Café): Known for its quirky décor and eclectic menu, Charm offers a delightful dining experience in the heart of Salt Lake City.
The Himalayan Kitchen: Get a taste of authentic Nepalese and Indian cuisine at The Himalayan Kitchen. The hearty stews and flavorful curries will transport you straight to the heart of the Himalayas.
The Wild Grape: This New West Bistro offers unique, locally sourced dishes in a friendly and warm atmosphere. Don't miss their weekend brunch!
Manoli's (The Greek Gem): Explore the flavors of Greece at Manoli's. From mouth-watering small plates to deliciously sweet desserts, you'll feel like you're dining in the Mediterranean.
Pretty Bird: Get your fried chicken fix at Pretty Bird. Their Nashville-style hot chicken sandwich is a local legend.
Kyoto: Known for its traditional Japanese cuisine and sushi, Kyoto provides an intimate dining experience. The beautiful Japanese garden setting adds to the overall ambiance.
Best Steakhouse in Salt Lake City: Satisfy your carnivorous cravings at one of Salt Lake City's top steakhouses. Whether you prefer a juicy ribeye or a tender filet mignon, you'll find the perfect steak to suit your tastes.
It's clear that Salt Lake City has an impressive culinary scene. But food is just one part of the experience. This beautiful city is home to a host of attractions and activities that can't be missed. So, once you've had your fill of the city's incredible food, why not explore some of these must-see sights?
Discovering Salt Lake City
Salt Lake City is not just a paradise for food lovers but also a hub for outdoor enthusiasts, history buffs, and art aficionados. From skiing on the 'Greatest Snow on Earth' to exploring the city's historic sites, there is something for everyone in Salt Lake City.
Natural Wonders
Salt Lake City is known for its natural beauty and offers countless opportunities to explore the great outdoors.
Great Salt Lake
As the city's namesake, the Great Salt Lake is a must-visit. The lake, which is about four times saltier than the ocean, is a popular spot for swimming, sunbathing, and bird-watching. Be sure to catch the breathtaking sunset over the lake—a sight you won't soon forget.
Antelope Island State Park
Located within the Great Salt Lake, Antelope Island State Park is home to a variety of wildlife, including its namesake antelopes, bison, and countless species of birds. The park offers numerous recreational activities, from hiking and biking to horseback riding and boating.
Ski Resorts
Salt Lake City is a prime destination for winter sports, with several world-class ski resorts nearby. Whether you're a seasoned skier or a beginner, you'll find slopes to match your skill level at resorts like Snowbird, Alta, Brighton, or Solitude.
Historic Sites
Salt Lake City boasts a rich history, with numerous historic sites that provide a glimpse into the city's past.
Temple Square
At the heart of Salt Lake City is Temple Square, the spiritual center for The Church of Jesus Christ of Latter-day Saints. The square is home to the Salt Lake Temple, Tabernacle, and Assembly Hall. While the temple is not open to the public, the stunning architecture and beautiful gardens are worth a visit.
Utah State Capitol
The Utah State Capitol, with its neoclassical architecture and ornate interior, is another must-see. Visitors can take a guided tour to learn about Utah's history and government or explore the building and its grounds on their own.
Arts and Culture
Salt Lake City is also a hub for arts and culture, with numerous museums, art galleries, and theaters.
Utah Museum of Fine Arts
Art lovers should not miss the Utah Museum of Fine Arts, which houses more than 20,000 artworks spanning 5,000 years. The museum's collections include European, American, Asian, African, Oceanic, and Ancient American art.
Pioneer Theatre Company
For theater enthusiasts, the Pioneer Theatre Company offers a range of performances, from classic plays to contemporary musicals. Located on the University of Utah campus, it's the perfect spot for an evening of drama, comedy, and entertainment.
Stay in Style
A day of exploration and adventure calls for a comfortable place to rest and rejuvenate. Salt Lake City offers a range of accommodations to suit every traveler's needs, from luxury hotels to homey Airbnbs.
For a luxurious stay, consider the Salt Lake Marriott Downtown at City Creek or The Grand America Hotel. These high-end hotels offer spacious rooms, top-notch amenities, and excellent service, ensuring a memorable stay.
For a more unique and local experience, consider booking an Airbnb. Salt Lake City has a wide range of Airbnb options, from chic downtown apartments to cozy cabins in the mountains. Check out the Best Airbnb in Salt Lake City or these 18 Must-Visit Tiny Homes for inspiration.
Whether you're visiting Salt Lake City for its incredible food, stunning natural scenery, rich history, vibrant arts scene, or all of the above, there's no doubt that this city has a lot to offer. With its blend of urban sophistication and outdoor adventure, Salt Lake City truly has something for every traveler. So, what are you waiting for? Start planning your trip to this gem of the American West today!