Things To Do In Utah
Top 50 Things to do in Utah, A Tour through The Tamed West.
UTAH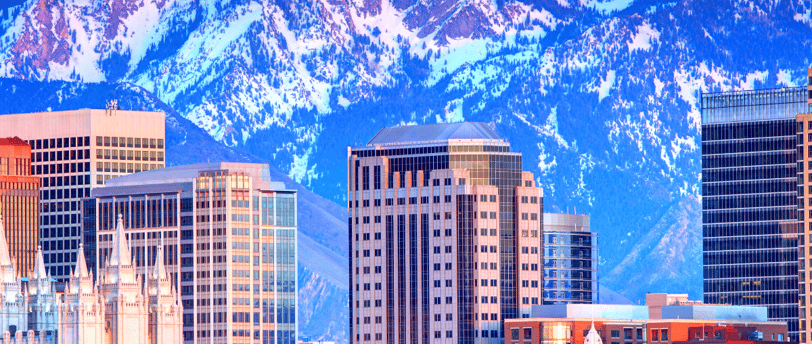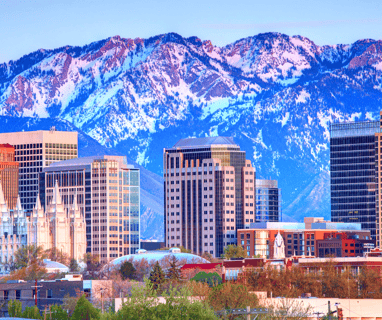 Things To Do In Utah
Immerse yourself in the diverse beauty of Utah which abounds with natural landscapes, city life, and rich cultural history—starting with Salt Lake City, the capital and a hub of art and cuisine. It's home to the Utah State Capitol and renowned landmarks like the Salt Lake Temple and Temple Square. Art enthusiasts will find joy in the Utah Museum of Fine Arts and Natural History Museum of Utah.
Craving a culinary experience? Try The Copper Onion or savor the authentic Japanese cuisine at Takashi. For a unique twist, visit Pretty Bird.
Book a stay at one of Salt Lake City's premier accommodations such as the Kimpton Hotel Monaco or the luxurious Grand America Hotel. Or, for a homely experience, consider the Ellerbeck Bed and Breakfast or check out these Airbnb tiny homes.
Leaving the city, take a drive through the Big Cottonwood Canyon or visit Gilgal Sculpture Garden. Nature lovers will enjoy the Red Butte Garden and the mesmerizing Great Salt Lake, home to the iconic Spiral Jetty.
Utah also boasts some of the best ski resorts in the world. From the slopes of Powder Mountain to the luxury of Deer Valley Resort, there's something for everyone.
Finally, round up your journey with a visit to Park City, a charming mountain town famous for its ski slopes and annual Sundance Film Festival. Here, dine at Handle Salt Lake and spend a night at the Marriott University Park to end your journey on a high note.
This is just a glimpse into what Utah has to offer. With each season, the state unveils a new side to its beauty, inviting you to explore and experience its charm.
Utah is filled with a rich diversity of natural wonders, cultural attractions, and exciting activities.
50 must-see Things To Do In Utah
Salt Lake City: As the capital of Utah, Salt Lake City offers a myriad of opportunities for exploration. Explore the historic Temple Square, enjoy a stroll around Liberty Park or indulge in some shopping in downtown.

Temple Square: Temple Square is one of the most visited sites in Utah, featuring stunning architecture and beautifully maintained gardens.

Salt Lake Temple: While non-members can't enter the temple, the beautiful exterior of the Salt Lake Temple is worth admiring.

The Tabernacle: Take a free tour of The Tabernacle, home to the world-renowned Tabernacle Choir at Temple Square.

The Great Salt Lake: Experience the unique floating sensation at The Great Salt Lake, the largest saltwater lake in the Western Hemisphere.

Utah State Capitol: Visit the Utah State Capitol and marvel at the stunning architecture and the historical displays.

Antelope Island State Park: Experience wilderness, hike the trails, and see bison, antelope, and many bird species in this park in the Great Salt Lake.

Hike the National Parks: Utah is known for its "Mighty 5" National Parks. These include Zion National Park, Bryce Canyon, Arches National Park, Capitol Reef, and Canyonlands.

Park City: Park City is a mountainous resort town known for its ski slopes and the Sundance Film Festival.

Skiing and Snowboarding: Utah boasts multiple ski resorts, including Deer Valley Resort, Snowbird Resort, Alta Ski Area, and Brighton Resort.

Snowbasin Resort: Snowbasin is a top-class resort that offers skiing and snowboarding trails, luxury lodges, and summer activities such as hiking and mountain biking.

Powder Mountain: Powder Mountain has an old-school charm with over 8,400 acres of skiable terrain.

Big Cottonwood Canyon: Explore Big Cottonwood Canyon, home to Solitude and Brighton ski resorts, plus numerous hiking and biking trails.

Bonneville Salt Flats: See the Utah Salt Flats, a stunning white landscape where many land-speed records have been set.

Natural History Museum of Utah: The Natural History Museum of Utah provides a fascinating look at Utah's natural world and indigenous cultures.

Utah Museum of Fine Arts: Visit the Utah Museum of Fine Arts to admire a collection that spans the globe from ancient times to the contemporary period.

Clark Planetarium: The Clark Planetarium offers star shows, IMAX movies, and interactive exhibits.

Dining: Salt Lake City offers diverse dining options. Try The Copper Onion, The Wild Grape, Takashi, or Pago for a unique culinary experience.

City and County Building: Visit this historic landmark which is arguably the city's most impressive architectural treasure, with a clock tower that rises 256 feet above the ground.

Liberty Park: Liberty Park is the city's second-largest public park, where you can enjoy paddle-boating, picnic spots, a swimming pool, and tennis courts.

Gilgal Sculpture Garden: Visit the Gilgal Sculpture Garden to see its collection of 12 original sculptures and over 70 stones engraved with scriptures, poems, and philosophical texts.

The Eagle Gate Monument: Admire The Eagle Gate Monument, a striking structure spanning State Street near Temple Square.

Sugar House Park: Sugar House Park is known for its beautiful pond, scenic views, and a fireworks display during July 4th celebrations.

The Spiral Jetty: Experience The Spiral Jetty, a remarkable piece of earthwork sculpture by Robert Smithson, jutting out into the Great Salt Lake.

Ensign Peak: Hike to Ensign Peak for a panoramic view of the Salt Lake Valley.

Memory Grove Park: Walk the peaceful trails of Memory Grove Park and enjoy its memorials, meditation chapel, and an off-leash area for dogs.

The Beehive House: Tour The Beehive House, one of the official residences of Brigham Young, an early leader of The Church of Jesus Christ of Latter-day Saints.

Guardsman Pass Scenic Backway: Enjoy a scenic drive or hike along the Guardsman Pass.

Red Butte Garden: Visit the Red Butte Garden, a botanical garden, arboretum, and amphitheater operated by the University of Utah.

Tracy Aviary: Tracy Aviary and Botanical Gardens in Liberty Park houses about 400 birds from 135 species.

Trolley Square: Shop at Trolley Square, a partially enclosed shopping center located in the heart of Salt Lake City.

Zion National Park: Visit Zion National Park and hike The Narrows, arguably the most famous hike in the park.

Bryce Canyon National Park: Marvel at the unique geology, including a series of horseshoe-shaped amphitheaters carved from the eastern edge of the Paunsaugunt Plateau in Bryce Canyon.

Arches National Park: Experience the world's largest concentration of natural sandstone arches at Arches National Park.

Canyonlands National Park: Explore the breathtaking views and take in the sheer wilderness of Canyonlands National Park.

Capitol Reef National Park: Discover the waterpocket fold and the historical orchards of Capitol Reef National Park.

Dinosaur National Monument: Walk among the prehistoric fossils at Dinosaur National Monument.

Monument Valley: Experience the iconic American West landscape at Monument Valley.

Grand Staircase-Escalante National Monument: Explore the diverse landscape, from the spectacular slot canyons to the natural bridges and arches in the Grand Staircase-Escalante National Monument.

Four Corners Monument: Stand in four states at once at the Four Corners Monument, where Utah, Colorado, Arizona, and New Mexico meet.

Bear Lake: Enjoy water sports or simply relax by the turquoise blue waters of Bear Lake.

Moab: This small city in eastern Utah is a hub for outdoor activities, especially mountain biking, off-roading, and rock climbing.

Cedar Breaks National Monument: Explore this natural amphitheater, stretching across 3 miles, with a depth of over 2,000 feet.

Goblin Valley State Park: See thousands of hoodoos (nicknamed 'goblins') that fill the valley in this unique park.

Goosenecks State Park: Marvel at the deep meanders of the San Juan River at Goosenecks State Park.

San Rafael Swell: Explore this giant dome-shaped anticline of sandstone, shale, and limestone that has been eroded into a maze of canyons, valleys, and gorges.

Biking the Slickrock Trail: Try mountain biking on the world-famous Slickrock Trail in Moab.

Hiking Angels Landing: Experience the thrill of hiking Angels Landing, one of the most renowned hikes in the national park system.

Visit the Town of St. George: Discover the town's pioneer-era buildings and the Dinosaur Discovery Site.

Visit the Ghost Towns: Step back in time and explore some of Utah's ghost towns, remnants of the state's rich mining history. Examples include Eureka, Frisco, and Silver Reef.
This is just a snapshot of all the adventure and excitement that awaits you in Utah. Whether you're a lover of the outdoors, a history enthusiast, or a city dweller looking for a change of scenery, you'll find something to make your trip to Utah unforgettable.