The Best Time to Visit Utah
The Best Time to Visit Utah: A Complete Guide to the Beehive State
UTAH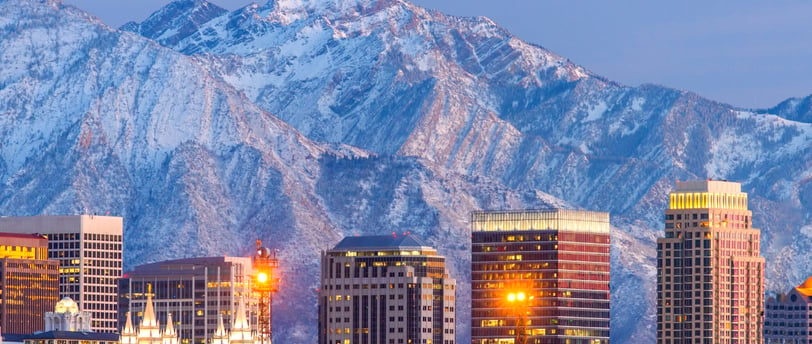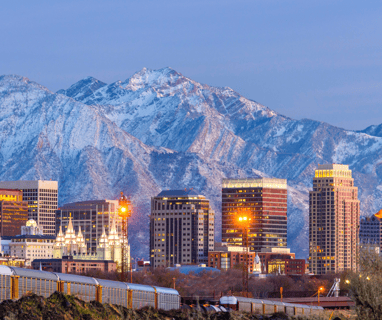 The Best Time to Visit Utah: A Complete Guide to the Beehive State
Utah is a treasure trove of breathtaking landscapes, awe-inspiring national parks, and a buzzing, vibrant cultural scene. Nestled in the heart of the American West, it attracts millions of tourists each year. The question is, when is the best time to visit Utah?
In this comprehensive guide, we'll answer this question and provide you with the resources and information you need to make the most out of your Utah adventure. From the snow-capped peaks of Salt Lake City to the sweeping vistas of Powder Mountain, Utah is waiting to be explored.
When to Visit
The best time to visit Utah depends on what you're looking to do. For skiing enthusiasts, winter offers world-class resorts like Alta Ski Area, Snowbird Resort, and Deer Valley Resort. The ski season typically begins in November and runs through April. For those who prefer milder weather, spring (April-June) and fall (September-November) are excellent for outdoor activities such as hiking and sightseeing.
If you plan to explore the stunning national parks, the milder temperatures and smaller crowds of spring and fall are ideal. However, even in the summer, high-altitude locations like Park City and Salt Lake City offer a respite from the heat.
Things to Do
Winter
Winter in Utah is synonymous with world-class skiing and snowboarding. Resorts like Powder Mountain, Snowbasin Resort, Deer Valley Resort, Brighton Resort, and Solitude Mountain Resort offer fantastic slopes and state-of-the-art facilities.
In Salt Lake City, don't miss the beautifully lit Temple Square, an iconic symbol of the city. For a dose of history, visit the Utah State Capitol building or explore the interactive exhibits at the Clark Planetarium. Winter is also a perfect time to indulge in some comfort food at renowned Salt Lake City restaurants like The Copper Onion, The Wild Grape, and Pago.
Spring
Spring brings a burst of colors to Utah's landscapes. It's an excellent time to visit places like the Gilgal Sculpture Garden, Red Butte Garden, and Tracy Aviary and Botanical Gardens in Salt Lake City.
Spring is also a great season for hiking. Try the trails at Millcreek Canyon or the Big Cottonwood Canyon. If you're in the Salt Lake City area, don't miss out on the Guardsman Pass Scenic Backway.
In addition to natural attractions, spring is an excellent time to explore the cultural side of Utah. Visit the Utah Museum of Contemporary Art, the Utah Museum of Fine Arts, or catch a show at one of Salt Lake City's premier theaters.
Summer
During summer, Salt Lake City comes alive with events and festivals. Explore downtown, indulge in shopping, or just enjoy the pleasant weather at the Sugar House Park or Liberty Park.
Summer is also the perfect time for a road trip. Travel the scenic route from Salt Lake City to Denver or drive from Park City to Salt Lake City for a different perspective.
Don't forget to explore the Great Salt Lake and the Spiral Jetty, an iconic earthwork sculpture.
Fall
Fall is arguably the most beautiful season in Utah. The state becomes a canvas of red, orange, and gold, making it a dream destination for photographers and nature lovers alike.
Take a stroll around Temple Square or visit the Pioneer Memorial Museum for a glimpse into Utah's history. A drive through the Big Cottonwood Canyon is a must for its stunning fall foliage.
Where to Stay
From luxurious resorts to quaint B&Bs, Utah offers a wide range of accommodation options. In Salt Lake City, The Anniversary Inn, Ellerbeck Bed and Breakfast, and the Grand America Hotel are popular choices.
If you prefer a more homely setting, check out these 18 must-visit Airbnb tiny homes in Salt Lake City. Or choose from these attorney-rated hotels for a luxury stay.
Culinary Delights
Utah's culinary scene is as diverse as its landscapes. In Salt Lake City, savor delectable dishes at The Paris Bistro, Takashi, or Pretty Bird.
How is the Weather in Utah Year-Round?
Utah experiences a wide range of weather throughout the year due to its diverse geography. Winters can be cold and snowy, particularly in the mountainous regions, while summers are generally warm to hot, especially in the southern part of the state. Spring and fall tend to be mild, offering beautiful scenery and outdoor activities.
When is the Best Time to Visit Utah for Outdoor Activities?
Spring and fall are often considered the best times to visit for outdoor activities due to the milder temperatures and fewer crowds. These seasons offer excellent conditions for hiking, mountain biking, and sightseeing.
Are Utah's National Parks Open Year-Round?
Yes, all five of Utah's national parks — Arches, Bryce Canyon, Canyonlands, Capitol Reef, and Zion — are open year-round. However, certain areas within these parks may be closed during winter due to snow.
What are the Must-See National Parks in Utah?
Utah is home to five stunning national parks, often referred to as the "Mighty 5." These include Arches National Park, Bryce Canyon National Park, Canyonlands National Park, Capitol Reef National Park, and Zion National Park. Each park offers unique geological features and breathtaking landscapes.
Is Salt Lake City Worth Visiting?
Absolutely. Salt Lake City, the capital of Utah, is not only a gateway to some of the state's most popular outdoor attractions but also boasts its own array of attractions, including Temple Square, the Utah State Capitol, and several renowned museums.
Can You Swim in the Great Salt Lake?
Swimming in the Great Salt Lake can be a unique experience due to the high salt concentration, which makes you highly buoyant. However, conditions can vary, and certain parts of the lake may not be suitable for swimming.
What are the Best Ski Resorts in Utah?
Utah is renowned for its skiing and is home to several world-class ski resorts. Some of the best include Alta Ski Area, Snowbird Resort, Deer Valley Resort, and Park City Mountain Resort.
Where is the Best Place to Stay in Utah?
The best place to stay in Utah depends on your interests. Salt Lake City offers a mix of urban attractions, Park City is known for its ski resorts, and towns like Moab or Springdale provide easy access to national parks.
What are the Best Restaurants in Salt Lake City?
Salt Lake City's food scene is diverse and vibrant, with options ranging from fine dining establishments like The Paris Bistro and Takashi to casual eateries like Pretty Bird.
What are the Best Family Activities in Utah?
Utah offers plenty of family-friendly activities, from exploring national parks and natural wonders to visiting attractions like the Utah Olympic Park, Hogle Zoo, and the Clark Planetarium.
What is Utah Famous For?
Utah is known for its stunning natural landscapes, including five national parks, numerous state parks, and ski resorts. It's also famous for its unique Salt Lake City and Mormon history.
How Can I Get Around in Salt Lake City?
Salt Lake City has an efficient public transportation system, including buses and a light rail system called TRAX. Alternatively, you can rent a car or use rideshare services.
What are the Top Attractions in Salt Lake City?
Some top attractions in Salt Lake City include Temple Square, the Utah State Capitol, Red Butte Garden, the Utah Museum of Fine Arts, and the Hogle Zoo.
Are There Good Hiking Trails in Utah?
Utah offers an extensive network of hiking trails, from easy walks to challenging climbs. Some of the best trails can be found in the state's national parks, as well as areas like Big Cottonwood Canyon and Millcreek Canyon.
Where Can I Experience Utah's Native American Heritage?
Places like Edge of the Cedars State Park Museum, Natural Bridges National Monument, and the Anasazi State Park Museum offer insights into Utah's Native American heritage.
Can I See Wildlife in Utah?
Yes, Utah's diverse landscapes are home to an array of wildlife. You may see mule deer, elk, moose, and various bird species. In certain areas, you might even spot a black bear or a mountain lion.
What is There to Do in Utah for Adventure Seekers?
For adventure seekers, Utah offers opportunities for rock climbing, white-water rafting, mountain biking, skiing, and ATV riding. The Moab area is particularly popular for adventurous outdoor activities.
What Festivals are Celebrated in Utah?
Utah hosts a variety of festivals throughout the year. Some of the most popular include the Sundance Film Festival, the Utah Shakespeare Festival, and Salt Lake City's Utah Arts Festival.
Can I Do a Road Trip in Utah?
Absolutely. Utah's scenic highways and byways make for unforgettable road trips. A popular option is the "Mighty 5" road trip, which covers all five national parks.
What Unique Foods Can I Try in Utah?
While in Utah, try local specialties like funeral potatoes (a creamy potato casserole), green Jell-O, and fry sauce (a condiment often used with fries).
Are There Good Camping Spots in Utah?
Yes, Utah offers a multitude of great camping spots. Some popular areas include the campgrounds in the national parks, along the Mirror Lake Highway, and at places like Goblin Valley State Park.
What Souvenirs Should I Get from Utah?
Common Utah souvenirs include items inspired by the state's natural beauty, such as jewelry made from local gemstones, local honey, and artisan crafts.
What are the Must-See Landmarks in Utah?
Must-see landmarks in Utah include Delicate Arch in Arches National Park, the Great Salt Lake, Monument Valley, and the historical Temple Square in Salt Lake City.
What Can I Do in Utah on a Budget?
Many of Utah's best attractions are very affordable or even free. This includes hiking in national or state parks, visiting Temple Square, or exploring public art in Salt Lake City.
What Are Some Must-Visit Small Towns in Utah?
Utah's small towns offer charm and unique attractions. Consider visiting Park City, Springdale, Moab, or Heber City.
Are There Good Wineries or Breweries in Utah?
Yes, despite its strict alcohol laws, Utah is home to a number of high-quality breweries and a growing wine industry. For beer, check out Squatters Pub or Uinta Brewing. For wine, consider Castle Creek Winery.
Is Utah a Good Place for a Family Vacation?
Absolutely. With its range of outdoor activities, family-friendly attractions, and educational opportunities, Utah is an excellent choice for a family vacation.