The Best Places to Live in Utah
The Best Places to Live in Utah: A Comprehensive Guide
UTAH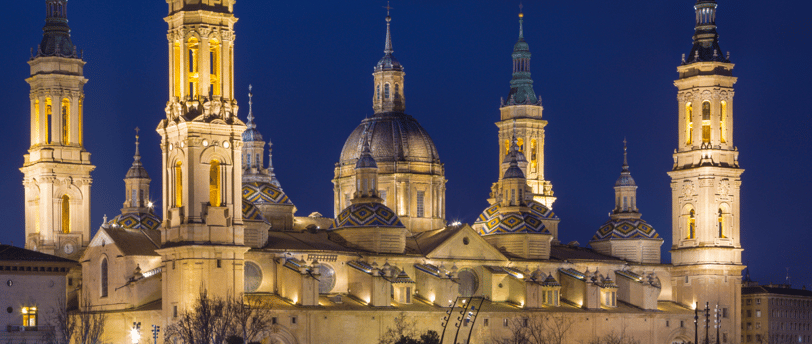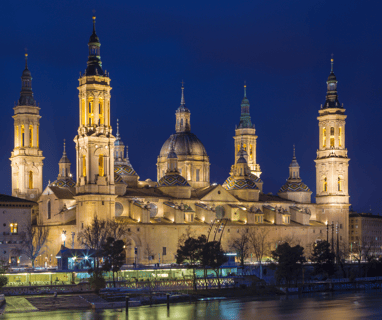 The Best Places to Live in Utah
Utah, renowned for its unparalleled natural beauty, friendly communities, and vibrant urban centers, is an increasingly popular place to call home. In this article, we'll explore some of the state's most beloved cities and towns, as well as the top attractions, eateries, and accommodations each locale offers.
1. Salt Lake City
As Utah's capital and largest city, Salt Lake City offers a unique blend of urban amenities and natural splendor. Home to a diverse array of restaurants, shopping centers, cultural venues, and recreational activities, Salt Lake City is a vibrant urban oasis nestled against the stunning backdrop of the Wasatch Mountains.
Downtown Salt Lake City is the city's cultural heart, with the iconic Temple Square and Utah State Capitol reflecting its historical roots. The city's bustling downtown area also houses a diverse range of hotels and Airbnbs suitable for various budgets and lifestyles.
For those who appreciate the great outdoors, Sugar House Park and Liberty Park offer extensive green spaces perfect for picnics, sports, and leisurely strolls. Further afield, the Great Salt Lake and Utah Salt Flats offer mesmerizing landscapes unlike any other.
Art and culture enthusiasts will find much to enjoy in Salt Lake City. The Utah Museum of Fine Arts and Utah Museum of Contemporary Art showcase diverse art collections, while the Clark Planetarium offers a thrilling journey through the cosmos.
Salt Lake City also boasts an impressive culinary scene. Diners can enjoy mouthwatering steaks at one of the city's best steakhouses, or sample Asian flavors at Takashi.
The city's eclectic mix of old and new, natural and urban, make it an irresistible choice for many seeking to call Utah home.
2. Park City
Once a small mining town, Park City has transformed into a premier destination for skiing enthusiasts. Home to two major ski resorts, Deer Valley Resort and Park City Mountain Resort, Park City offers world-class winter sports facilities and breathtaking mountain views.
Beyond skiing, Park City boasts a vibrant arts scene, a historic Main Street filled with unique shops, galleries, and top-notch restaurants. Not to be missed is the annual Sundance Film Festival, which draws film buffs from around the globe.
For the adventurous, the Guardsman Pass Scenic Backway is a must-see, offering jaw-dropping vistas of the surrounding mountains and valleys.
3. Alta and Snowbird
If you're a ski enthusiast, consider settling in Alta or Snowbird. These neighboring towns house the Alta Ski Area and Snowbird Resort, respectively—two of Utah's most renowned ski destinations. The resorts provide thrilling ski and snowboarding experiences for beginners and pros alike, with excellent snow conditions and expansive terrain.
4. Brighton and Solitude
Nestled in the Big Cottonwood Canyon, Brighton and Solitude are another pair of communities ideal for outdoor enthusiasts. The Brighton Resort and Solitude Mountain Resort offers top-notch skiing experiences in winter and a plethora of hiking and mountain biking trails in summer.
5. Powder Mountain and Snowbasin
Located in Weber County, Powder Mountain and Snowbasin Resort are less crowded alternatives to the ski resorts nearer to Salt Lake City. These areas offer a more laid-back lifestyle, with ample opportunities for outdoor activities year-round.
Each of these communities in Utah offers a unique lifestyle, catering to different preferences and needs. Whether you're an urban dweller, a nature lover, or a winter sports enthusiast, Utah has a place for you. Consider factors such as proximity to work or school, lifestyle preferences, housing prices, and community characteristics when choosing the best place for you in Utah.
What Makes Utah a Great Place to Live?
Utah is known for its stunning natural beauty, outdoor recreational opportunities, family-friendly environment, and the booming job market. It's home to five national parks, referred to as the "Mighty 5", numerous ski resorts, and a varied landscape that includes mountains, deserts, and lakes.
Is Utah an Affordable Place to Live?
Yes, Utah is generally an affordable place to live compared to many states, especially those on the East and West coasts. While housing prices have increased due to demand, the cost of living remains relatively low, particularly in areas outside of the major city centers.
What is the Climate Like in Utah?
Utah is known for its distinct seasons and diverse climate. The state experiences hot, dry summers and cold, snowy winters, particularly in areas with high elevation. Spring and fall are mild and typically feature a beautiful display of changing foliage.
How is the Job Market in Utah?
Utah has a robust and diverse job market. It is known for being particularly strong in sectors like technology, education, healthcare, finance, and outdoor products. The state's unemployment rate consistently sits below the national average.
Is Utah Family-Friendly?
Yes, Utah is known for its strong sense of community and family-friendly atmosphere. With numerous outdoor activities, highly rated schools, and a strong emphasis on community events, it's an excellent place to raise a family.
What are the Best Cities to Live in in Utah?
Cities like Salt Lake City, Provo, Orem, Lehi, and St. George rank high for the quality of life due to their amenities, job opportunities, and access to outdoor activities. Each city has its unique charm and appeals to different lifestyle preferences.
What Outdoor Activities Are Available in Utah?
Utah is known for its outdoor activities, including hiking, skiing, mountain biking, rock climbing, fishing, and camping. With national parks like Zion, Bryce Canyon, Arches, Canyonlands, and Capitol Reef, the adventure possibilities are endless.
How is the Food Scene in Utah?
Utah has a burgeoning food scene with a variety of cuisines available. From award-winning fine dining establishments in Salt Lake City and Park City to quirky cafes and food trucks, there's something for every palate.
What is the Population of Utah?
As of 2022, Utah has a population of approximately 3.3 million people. The state has been one of the fastest-growing in the nation due to its strong economy and high quality of life.
What is the State's Approach to Education?
Utah values education with a strong public, private, and charter school network. It's also home to several universities, including the University of Utah, Brigham Young University, and Utah State University.
What is the Primary Religion in Utah?
The most practiced religion in Utah is The Church of Jesus Christ of Latter-day Saints, often known as the LDS Church or Mormon Church. However, the state is home to diverse faith communities and supports religious freedom.
How is the Healthcare in Utah?
Utah offers high-quality healthcare facilities, with several hospitals consistently ranked among the nation's best. Health services are accessible and equipped with modern technologies, and the state has a high health insurance coverage rate.
What is the Nightlife Like in Utah?
Utah's nightlife is diverse, with a mixture of bars, clubs, and entertainment venues. Salt Lake City and Park City are particularly known for their vibrant nightlife scenes, offering everything from craft breweries to high-end cocktail lounges.
Is Utah Safe to Live In?
While crime rates can vary by area, overall, Utah is considered safer than many U.S. states. Many of Utah's towns and cities are known for their strong community bonds, which contribute to lower crime rates.
How is Public Transportation in Utah?
In major cities and metropolitan areas, public transportation options include buses, light rail (TRAX), and commuter trains (FrontRunner). Utah Transit Authority (UTA) operates these systems. In more rural areas, access to public transportation may be limited.
Are There Any Famous Festivals in Utah?
Utah hosts many famous festivals throughout the year, such as the Sundance Film Festival, the Utah Shakespeare Festival, and the Moab Music Festival. Additionally, Pioneer Day, a state holiday, features parades and fireworks throughout the state.
What are Some Historical Sites in Utah?
Utah is rich in history with sites like Temple Square, Antelope Island, and the Golden Spike National Historic Park. You'll also find several Native American historical and cultural sites, such as the Hovenweep and Natural Bridges National Monuments.
How is Utah for Retirees?
Utah is often ranked as one of the top states for retirees, thanks to its high quality of life, access to healthcare, and outdoor recreation opportunities. The state's cost of living and tax friendliness for retirees is also relatively reasonable.
Are There Any Unique Utah Laws?
Yes, Utah has a few unique laws, particularly regarding alcohol sales and consumption. For instance, restaurants must prepare alcoholic drinks behind a partition (nicknamed the "Zion Curtain") out of sight of customers.
What are Utah's State Symbols?
The state symbols of Utah include the American Fork Canyon (state works of art), the Allosaurus (state fossil), and the California Gull (state bird). The state also recognizes the Sego Lily as the state flower and the Spanish Sweet Onion as the state vegetable.
Is Utah Tax-Friendly?
Yes, Utah has a relatively low and flat income tax rate. Property taxes are below the national average, and the state sales tax is average compared to other states.
What Sports Teams are in Utah?
Utah is home to the Utah Jazz (NBA), Real Salt Lake (MLS), and the Utah Grizzlies (ECHL). There are also several minor leagues and collegiate sports teams.
What is the State Motto?
Utah's state motto is "Industry," symbolizing the state's hard work and determination.
Does Utah Have Good Internet Coverage?
Yes, Utah has strong internet coverage, particularly in urban and suburban areas. The state has been a leader in implementing high-speed internet and fiber-optic networks.
Is Utah LGBTQ+ Friendly?
Utah has made significant strides in recent years to become more inclusive and welcoming to the LGBTQ+ community. Salt Lake City is particularly known for its inclusivity and even hosts one of the biggest Pride Festivals in the U.S.
What are the Top Tourist Attractions in Utah?
Top tourist attractions include Utah's national parks (the "Mighty 5"), Temple Square, the Great Salt Lake, and historic Park City. Skiing at world-renowned resorts like Snowbird, Alta, and Deer Valley also attract visitors.
What are Some Unique Things About Utah?
Utah has a unique blend of outdoor beauty and urban amenities. It's the only state where every county contains some part of a national forest. Additionally, the state has a unique cultural history influenced by Native American and pioneer heritage.