St. George, Utah
The Historical Journey of St. George, Utah
UTAH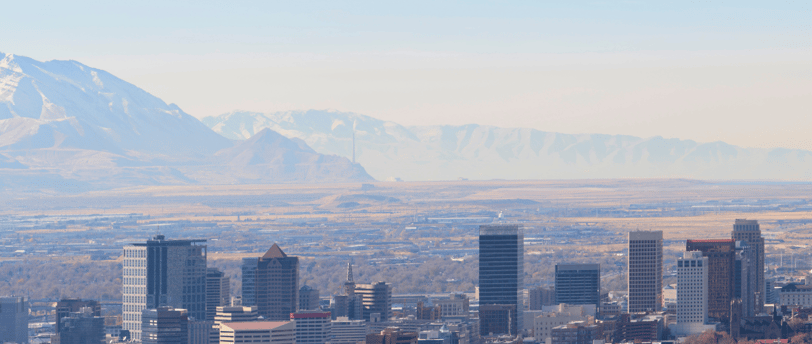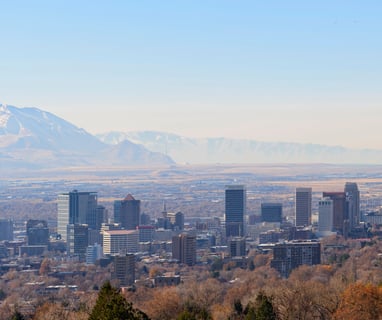 The Historical Journey of St. George, Utah
A vibrant and burgeoning city, St. George, Utah, is steeped in history and rooted in natural beauty. Located in the southwestern part of the state, it is a haven of heritage and adventure, nestled in a valley with mountains and red rock landscapes.
Founding and Early Settlement
St. George was founded as a cotton mission in 1861 under the direction of Church President Brigham Young. Mormon settlers, drawn to the region's mild climate and fertile soil, saw it as the ideal spot to cultivate cotton and other crops. The town, named in honor of Mormon apostle George A. Smith, quickly grew as settlers moved in to support the burgeoning agriculture sector. During this period, many settlers built homes and community buildings, some of which have been preserved and can be seen today in the city's Historic District.
The early years of St. George were marked by hard work and dedication. The settlers, despite the harsh and arid climate, were determined to create a thriving community. They constructed impressive structures like the St. George Tabernacle and the St. George Temple, reflecting the importance of their faith in their everyday lives.
Boom in the 20th Century
The 20th century marked significant growth and development for St. George. The establishment of the Utah State Capitol in Salt Lake City brought about statewide growth, indirectly benefiting St. George.
In the 1950s, St. George gained fame as the location of many Hollywood westerns. This, combined with the city's proximity to natural wonders such as Zion National Park and Bryce Canyon, sparked a tourism boom.
St. George also became popular as a retirement destination in the late 20th century, thanks to its temperate climate and beautiful scenery. The city expanded its services and infrastructure to cater to this influx, leading to the establishment of quality healthcare facilities and an array of leisure activities.
St. George Today
Today, St. George is known for its vibrant arts scene, exceptional outdoor activities, and rich historical landmarks. From its art galleries to its parks and its restaurants, St. George offers an abundance of activities for residents and visitors alike.
Outdoor Attractions
St. George is a gateway to some of the most stunning natural attractions in Utah. Located close to Zion National Park, it serves as a base for those wishing to explore the park's extraordinary landscapes.
Cultural and Historic Sites
The city's history is celebrated and preserved in various landmarks. The St. George Tabernacle, a charming, old-world chapel, is a must-visit. The historic Brigham Young Winter Home offers insights into the life of the town's early settlers.
The Arts
St. George hosts numerous arts and culture festivals, reflecting the city's vibrant and diverse community. Art festivals are common, featuring local and regional artists.
Sports and Recreation
St. George is known for its sporting events, including the St. George Marathon and the Ironman Triathlon. Golf is also a popular pastime, with the city boasting several beautiful courses.
Conclusion
St. George, Utah, is more than just a city. It is a reflection of the resilience of its early settlers, the ambition of its leaders, and the spirit of its residents. The city's evolution from a simple cotton mission to a vibrant, culturally rich destination is a testament to its enduring appeal.
Whether you are looking for adventure in Utah's stunning outdoor landscapes, exploring historic sites, or indulging in delicious cuisine, St. George has something to offer everyone. From its roots in agricultural settlement to its present as a bustling, multifaceted city, St. George is a destination that continues to enchant visitors with its blend of history, culture, and natural beauty.
St. George, Utah FAQ
What is St. George, Utah famous for?
St. George is famous for its stunning red rock landscapes, outdoor recreational opportunities, close proximity to national parks like Zion and Bryce Canyon, and a rich history tied to the Church of Jesus Christ of Latter-day Saints.
What is the history of St. George, Utah?
St. George was founded in 1861 as part of a cotton mission under the direction of Brigham Young, a leader in the Church of Jesus Christ of Latter-day Saints. It was named in honor of George A. Smith, an apostle in the Church. Over the years, it has grown into a vibrant city known for its outdoor attractions, arts scene, and historic landmarks.
What are some historical sites in St. George, Utah?
Historical sites include the St. George Tabernacle, Brigham Young Winter Home, and the St. George Temple, all of which reflect the city's rich Mormon heritage.
What outdoor activities are available in St. George, Utah?
Outdoor activities include hiking, biking, camping, golfing, and various water sports. Its close proximity to several national parks also makes it a prime location for nature exploration.
What are the main attractions in St. George, Utah?
Major attractions include Zion National Park, Snow Canyon State Park, Red Cliffs National Conservation Area, and Pioneer Park. The city is also home to several museums, art galleries, and a lively downtown area.
What is the climate like in St. George, Utah?
St. George has a desert climate, with hot summers and mild winters. It is known for its year-round sunshine.
What is the population of St. George, Utah?
As of 2021, the estimated population of St. George is over 90,000.
What events are held in St. George, Utah?
The city hosts various events including the St. George Marathon, Ironman Triathlon, and several art festivals.