Salt Lake City Utah Attractions
Top 60 Salt Lake City Utah Attractions: Discover the Beauty and Adventure
SALT LAKE CITY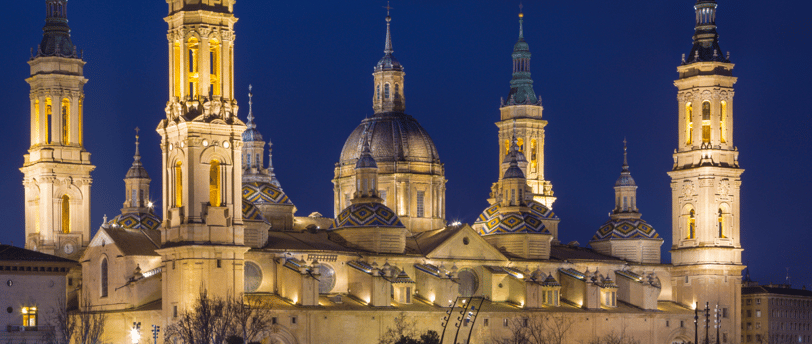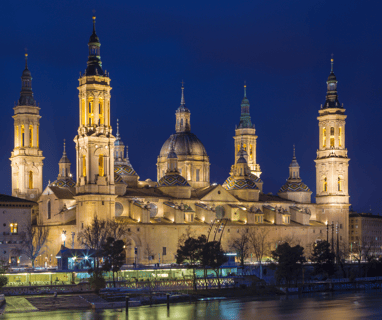 Top 60 Salt Lake City Utah Attractions: Discover the Beauty and Adventure
Salt Lake City, Utah, is a destination like no other, boasting many attractions catering to history enthusiasts, outdoor lovers, art aficionados, and thrill-seekers alike. Whether you're planning a family vacation, a solo adventure, or a romantic getaway, Salt Lake City offers something for everyone.
This city has everything from iconic religious sites to stunning canyons, fascinating museums, and vibrant shopping centers. This comprehensive guide'll explore the top 60 attractions that make Salt Lake City a must-visit destination in 2023.
Located in the heart of Salt Lake City, Temple Square is a significant cultural and historical landmark. Home to The Church of Jesus Christ of Latter-day Saints, this 35-acre complex encompasses beautifully landscaped gardens, striking architecture, and two visitor centers offering valuable insights into the Mormon history. Visitors can also attend free organ recitals at the Tabernacle, adding a delightful musical touch to their experience.
Nature lovers will be enchanted by the breathtaking beauty of Big Cottonwood Canyon. Just a short drive from downtown Salt Lake City, this canyon boasts stunning vistas, hiking trails, and picturesque lakes like Silver Lake and Twin Lakes. Don't miss the opportunity to immerse yourself in the tranquility of this natural wonder.
Explore the fascinating world of natural history at the Natural History Museum of Utah. Located on the East Bench, this museum offers an excellent educational experience for visitors of all ages. Discover captivating exhibits on paleontology, anthropology, and the region's unique geological features.
For a serene escape into nature, head to Red Butte Garden. This botanical garden is a true oasis in the city, featuring an array of stunning flora and fauna. The garden's highlights include a beautiful waterfall, a small lake area, and a delightful herb garden.
The Tabernacle, situated in Temple Square, is renowned for its captivating acoustics and hosts performances by the renowned Mormon Tabernacle Choir. Be sure to catch one of their free organ recitals for a truly memorable musical experience.
The Utah State Capitol, perched on a hill overlooking the city, is a splendid architectural gem. Visitors can explore the building's interior and learn about Utah's political history. The Capitol also offers a respite from the summer heat, making it a popular spot to unwind.
Step back in time at This is the Place Heritage Park, where visitors can experience the history of early Utah pioneers. This park offers pony rides, a train ride, playgrounds, and a splash pad, making it an ideal family-friendly destination.
8. Cathedral of the Madeleine
Marvel at the awe-inspiring architecture and stained glass windows of the Cathedral of the Madeleine. This historic cathedral provides a tranquil space for reflection and appreciation of religious art.
The Salt Lake Temple, located within Temple Square, holds immense significance for members of The Church of Jesus Christ of Latter-day Saints. Although not open to the public for tours, its striking architecture and historical importance make it a must-see landmark.
For a dose of retail therapy, head to City Creek Center, a premier shopping destination in Salt Lake City. This open-air mall offers a diverse selection of shops, restaurants, and entertainment options.
Located within Liberty Park, Tracy Aviary is a delightful haven for bird enthusiasts. Witness a wide array of avian species, enjoy bird shows, and learn about the importance of bird conservation.
Embark on an intergalactic journey at the Clark Planetarium. Explore the wonders of the universe through captivating exhibits and immersive shows in the dome theater.
For a rewarding hike with breathtaking views, head to Ensign Peak Park. This short but challenging hike offers stunning vistas of Salt Lake City and its surrounding mountains.
This modern architectural marvel hosts various events and gatherings for the church. Visitors can take guided tours to appreciate the building's design and functionality.
15. Salt Lake City Public Library
Book lovers will appreciate the beauty of the Salt Lake City Public Library. Apart from its extensive collection, the library boasts a rooftop garden that offers panoramic views of the city.
16. Joseph Smith Memorial Building
Step into history at the Joseph Smith Memorial Building, which offers insights into the life and teachings of the church's founder. The building also houses a science museum with interactive exhibits.
17. Utah's Hogle Zoo
A perfect family outing awaits at Utah's Hogle Zoo. Discover a diverse range of animals, from majestic big cats to playful primates, in this well-maintained and immersive zoo.
As the largest saltwater lake in the Western Hemisphere, the Great Salt Lake is a stunning natural attraction that shouldn't be missed. Explore the unique ecosystem and enjoy the views from Antelope Island State Park.
19. Church History Museum
Learn about the history and cultural heritage of The Church of Jesus Christ of Latter-day Saints at the Church History Museum. The museum showcases exhibits that chronicle the church's development and its impact on society.
20. Land Cruiser Heritage Museum
Automobile enthusiasts will enjoy the Land Cruiser Heritage Museum, which features exhibitions on domestic and foreign cruisers.
Liberty Park offers a plethora of activities for visitors of all ages. Enjoy the serene pond, picnic areas, and playgrounds, making it an excellent spot for family outings.
22. La Beauté Loft Spa & Salon
Take some time to relax and rejuvenate at La Beauté Loft Spa & Salon, where you can enjoy a range of pampering treatments.
23. FamilySearch Center
Genealogy enthusiasts can delve into their family history at the FamilySearch Center, which offers access to an extensive collection of genealogical records.
24. Mill Creek Canyon
Escape the city bustle and embark on a hike in Mill Creek Canyon, offering scenic trails and a peaceful ambiance.
25. Wheeler Historic Farm
Experience life on a historic farm at Wheeler Historic Farm, where you can watch farm animals and explore the scenic trails.
26. Smith's Ballpark
Catch a baseball game at Smith's Ballpark and immerse yourself in the excitement of America's favorite pastime.
27. Vivint Smart Home Arena
This modern arena hosts various sporting events, concerts, and entertainment shows, providing fun-filled experiences for visitors.
Enjoy a night out at the Capitol Theatre, where you can catch captivating performances and cultural shows.
29. Memory Grove Park
Seek tranquility at Memory Grove Park, a serene green space near the Salt Lake City cemetery.
30. City Creek Canyon
Escape to nature at City Creek Canyon, offering hiking trails and a stream running through the park.
With a picturesque pond and an abundance of ducks, Sugar House Park is an excellent spot for picnics and leisurely strolls.
32. TRAX Light Rail System
Navigate Salt Lake City with ease using the TRAX Light Rail System, a convenient and efficient public transportation option.
33. Salt Palace Convention Center
The Salt Palace Convention Center hosts various events, conventions, and gatherings, making it a hub of activity.
Learn about the history of Utah and early pioneers at the Beehive House, a historic site associated with Brigham Young.
Delve into the region's history and culture at the Pioneer Memorial Museum, showcasing artifacts and exhibits from Utah's past.
36. Gilgal Gardens
Discover unique sculptures and art pieces accompanied by verses from the Bible and Book of Mormon at Gilgal Gardens.
37. Kindig It Design Inc.
Automotive enthusiasts will enjoy the collection of classic cars at Kindig It Design Inc.
38. Great Salt Lake State Park
Visit Great Salt Lake State Park for a close encounter with the unique ecosystem of the Great Salt Lake.
39. Abravanel Hall
Catch a live performance by the Utah Symphony at Abravanel Hall, renowned for its exceptional acoustics.
40. The Leonardo Museum of Creativity and Innovation
Engage your creative side at The Leonardo Museum, featuring innovative exhibits and interactive displays.
Shop, dine, and enjoy entertainment options at The Gateway, a popular shopping mall in downtown Salt Lake City.
42. Lake Blanche Trail
Embark on a rewarding hike to Lake Blanche, surrounded by breathtaking alpine scenery.
An ideal destination for families, the Discovery Gateway Children's Museum offers interactive exhibits and learning opportunities for kids.
44. Utah Symphony
Experience the magic of live symphonic performances by the talented musicians of the Utah Symphony.
Art enthusiasts will be captivated by the diverse collection at the Utah Museum of Fine Arts.
Witness the soul-stirring performances of the renowned Mormon Tabernacle Choir.
Catch a theatrical or musical performance at the Eccles Theater, a modern venue hosting various artistic productions.
48. Utah Opera
Immerse yourself in the world of opera with captivating performances by the Utah Opera.
49. Ballet West
Experience the grace and elegance of ballet with performances by Ballet West.
50. International Peace Gardens at Jordan Park
Enjoy a leisurely stroll through the International Peace Gardens, featuring beautiful landscapes and various gardens representing different nations.
51. Family History Library
Discover your roots at the Family History Library, where you can access extensive genealogical records and receive assistance from helpful volunteers.
52. Assembly Hall
Learn about the history and significance of the Assembly Hall, a historic religious site in Salt Lake City.
53. Visit Salt Lake
Make the most of your visit with the help of Visit Salt Lake, a fantastic convention bureau that offers assistance and recommendations for exploring the city.
54. Salt Lake Acting Company
Enjoy family-friendly theatrical productions and children's shows at the Salt Lake Acting Company.
55. Nightmare on 13th
Get into the Halloween spirit with a thrilling visit to Nightmare on 13th, a popular haunted house attraction.
56. Mystery Escape Room
Put your problem-solving skills to the test at Mystery Escape Room, where you'll work as a team to solve challenging puzzles.
57. Fort Douglas Military Museum
Learn about the military history of the region at Fort Douglas Military Museum, which showcases artifacts and exhibits.
58. Church Office Building
Admire the architecture of the Church Office Building, a prominent skyscraper in Salt Lake City.
59. Pony Express National Historic Trail
Follow the historic Pony Express trail and immerse yourself in the region's rich heritage.
60. Art at the Main Gallery
For art enthusiasts, the Art at the Main Gallery features an inspiring collection of original artworks.
Explore Salt Lake City's Rich Tapestry
Salt Lake City, Utah, is a captivating destination that offers a wealth of attractions for every traveler. From its rich cultural heritage and religious landmarks to its stunning natural beauty and vibrant arts scene, this city has something to enchant everyone. Whether you're interested in history, adventure, or simply enjoying the scenic splendors, Salt Lake City is the perfect place to create cherished memories that will last a lifetime. So, pack your bags, prepare your itinerary, and get ready to explore the top 60 attractions that make Salt Lake City a must-visit destination. Happy traveling!