Hotels Downtown Salt Lake City
The Best Hotels Downtown Salt Lake City summer 2023!
SALT LAKE CITY HOTELS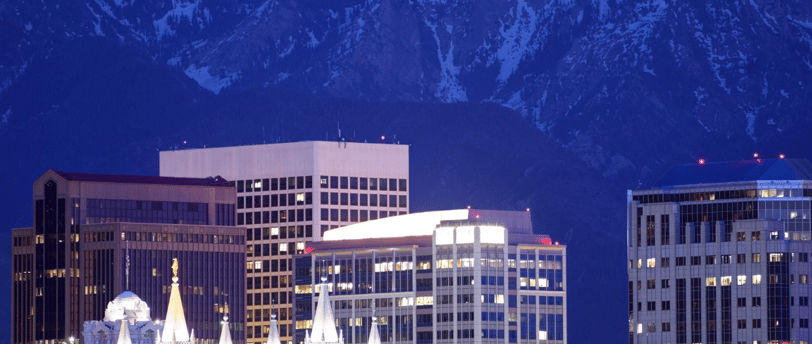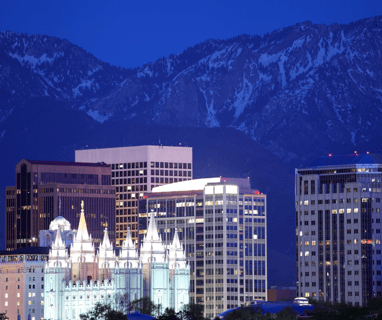 The Best Hotels in Downtown Salt Lake City
Salt Lake City, the vibrant capital of Utah, is a metropolis rich in history, culture, and contemporary attractions. Whether you are a lawyer looking for a place to stay during a conference, or a traveler exploring the city, numerous hotels downtown cater to diverse preferences and needs. In this post, we'll explore some of the best hotels in downtown Salt Lake City.
1. The Grand America Hotel
The Grand America Hotel, with its old-world charm and luxurious amenities, leads our list of top downtown hotels. Here, you'll find spacious rooms, an inviting spa, and an award-winning brunch that has become a city institution.
2. Little America Hotel
Next is Little America Hotel, a sister property of The Grand America Hotel. This hotel offers a more casual vibe without skimping on comfort and convenience. Its central location and affordable rates make it a favorite among business travelers and families alike.
3. Kimpton Hotel Monaco Salt Lake City
For a boutique hotel experience, Kimpton Hotel Monaco is a top pick. The hotel's unique interior design, exceptional service, and pet-friendly policy set it apart. Plus, its on-site restaurant, Bambara, is a city hotspot for New American cuisine.
4. AC Hotel by Marriott Salt Lake City Downtown
Minimalistic yet elegant, AC Hotel by Marriott offers a modern European design aesthetic. The rooftop bar, with its panoramic views of the city, is a highlight. This hotel provides a sleek, comfortable stay at the heart of the city.
5. The Anniversary Inn - 5th South
For a romantic escape, check into The Anniversary Inn - 5th South. Each room in this unique hotel is themed, ranging from an English countryside cottage to a Swiss Family Robinson treehouse, ensuring an unforgettable stay.
You can explore more options on the best downtown hotels or read a comprehensive guide on hotels in Salt Lake City.
Amenities and Proximity to Key Attractions
The amenities offered by these hotels are equally impressive as their beautiful exteriors and interiors. Most hotels provide free Wi-Fi, on-site restaurants, fitness centers, and swimming pools. You might also find amenities like complimentary shuttles, on-site spas, and concierge services.
Moreover, these downtown hotels are strategically located near some of the most famous attractions in Salt Lake City. Key sights include the Eagle Gate Monument, the majestic Salt Lake Temple, and the historic Temple Square.
Why Choose Downtown Salt Lake City Hotels?
Downtown Salt Lake City is a bustling area, brimming with dining options, shopping destinations, and historic landmarks. By staying in one of the downtown hotels, you're within walking distance of key attractions and event venues, including the Salt Palace Convention Center. The downtown area is also home to many hotels near the Salt Palace and the Conference Center.
From boutique hotels like the Kimpton Hotel Monaco to luxurious ones like The Grand America Hotel, downtown Salt Lake City has a range of accommodations that offer comfort, convenience, and a touch of luxury.
If you're keen to learn more about the history, amenities, and user ratings of the hotels, consult this comprehensive list of the top 25 Salt Lake City hotels.
Wrapping Up
Staying in downtown Salt Lake City lets you enjoy the city's hustle and bustle, and puts you in proximity to some of its most famous attractions. The diversity of accommodations ensures that there's a perfect match for every visitor. Whether you're planning a romantic getaway, a family vacation, or a business trip, downtown Salt Lake City offers an array of hotels that cater to every need and preference. Plan your trip and make the most out of your stay in the beautiful city!
For more information about the best hotels in Salt Lake City, visit SLCBA.