Gilgal Sculpture Garden
The Hidden Gem of Salt Lake City: Gilgal Sculpture Garden
SALT LAKE CITY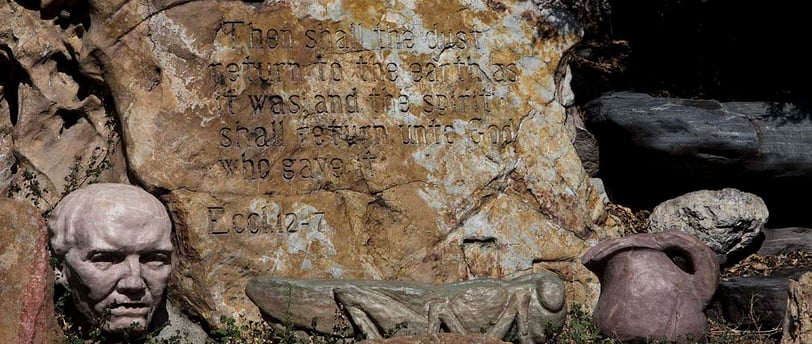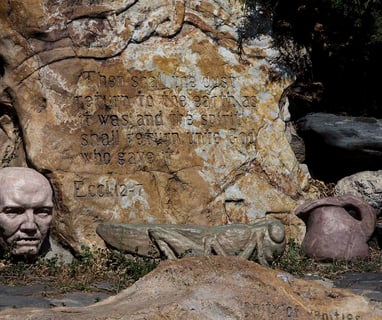 The Hidden Gem of Salt Lake City: Gilgal Sculpture Garden
Visitors flock to Salt Lake City, Utah, for its beautiful outdoors, rich history, and vibrant culture. However, the Gilgal Sculpture Garden is a hidden gem that often remains off the radar. Tucked away in the city's heart, this public park is an oasis of art and nature that offers an escape from the bustling city. This article delves into this captivating landmark's history, peculiarities, and features.
A Historic Eden in Salt Lake City
The Gilgal Sculpture Garden is an extraordinary work of love and passion, designed and created by Thomas Battersby Child Jr. in the mid-20th century. His vision was to craft a space that merges art, spirituality, and philosophy, culminating in the creation of 12 original sculptures and over 70 stones etched with scriptures, poems, and philosophical texts.
The garden's name, "Gilgal," is derived from the Hebrew Bible, signifying the "circle of stones" and a place of transformation. This is emblematic of Child's intent for the garden - a space that encourages introspection and personal transformation.
Navigating the Garden
Visitors are welcomed by the unique Sphinx sculpture, one of the garden's most intriguing and enigmatic sculptures. It's a fusion of the biblical figure Joseph Smith's head and an Egyptian sphinx, representing Child's deep commitment to his faith and fascination with ancient civilizations. As you wander further, the garden reveals an assortment of peculiar and thought-provoking sculptures, each telling a different story and provoking contemplation.
Take your time to discover the myriad of quotes, scriptures, and texts engraved on stones scattered throughout the garden. These writings range from religious verses and literary excerpts to philosophical ponderings, showcasing Child's love for wisdom and thought.
Location and Accessibility
The Gilgal Sculpture Garden is conveniently located in downtown Salt Lake City, making it easily accessible for both locals and tourists. It is open to the public all year round and offers free admission, making it a perfect spot for a tranquil retreat at any time.
Furthermore, its close proximity to various hotels in Salt Lake City makes it an easy stop for tourists. Among the best accommodations nearby is the Best Western Plus, known for its excellent service and comfortable rooms.
Discover More Around Gilgal
There is plenty more to discover around the Gilgal Sculpture Garden. Salt Lake City offers a host of attractions that cater to all tastes. Nature lovers can explore Red Butte Garden and Liberty Park. At the same time, science enthusiasts can delve into space at the Clark Planetarium or explore the fascinating exhibits at the Natural History Museum of Utah.
If you're seeking more of the city's history, stroll around Temple Square or visit the iconic Salt Lake Temple. You won't miss Robert Smithson's Earthwork, the Spiral Jetty, at the Great Salt Lake for a unique blend of natural and artistic beauty.
Conclusion
Whether you're a resident, an art lover, a philosopher, or a tourist seeking an offbeat attraction, the Gilgal Sculpture Garden is a must-visit. Its tranquil setting and thought-provoking exhibits offer a unique respite amid a vibrant city. So, during your next stay at one of the excellent hotels in Salt Lake City, carve out time to discover this hidden gem. After all, it's not every day you stumble upon a park that encourages you to contemplate life's mysteries amidst stunning artistry.