Downtown Salt Lake City Utah
Your Guide to Exploring Downtown Salt Lake City, Utah.
SALT LAKE CITY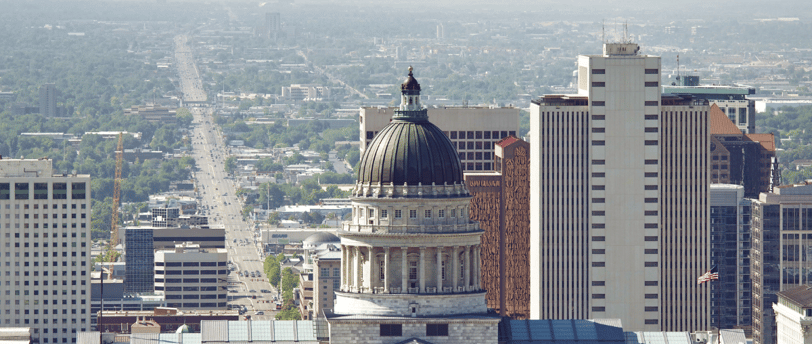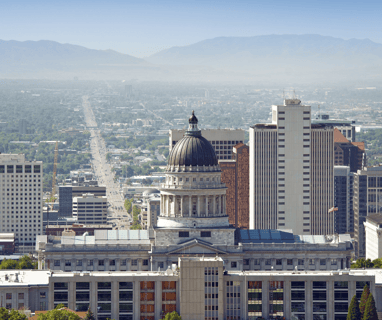 Downtown Salt Lake City Utah
Welcome to Salt Lake City, Utah's vibrant and bustling downtown! Nestled in the heart of the picturesque Wasatch Mountains, this urban center offers a perfect blend of natural beauty, rich history, and modern attractions.
Whether you're a history buff, a foodie, or an outdoor enthusiast, downtown Salt Lake City has something to offer for everyone. In this article, we'll guide you through the top attractions, delectable dining options, and comfortable accommodations that make downtown Salt Lake City a must-visit destination.
Exploring Downtown Salt Lake City Utah
Discovering Historical Treasures
Temple Square is one of the first places you should visit in downtown Salt Lake City. This iconic landmark is the spiritual center of the Church of Jesus Christ of Latter-day Saints and features the magnificent Salt Lake Temple. Take a guided tour to learn about the church's history and its significance to the city. You can find more information about Temple Square on SLCBA's guide to Salt Lake City.
Another historic gem in downtown Salt Lake City is the Utah State Capitol. With its stunning architecture and panoramic views of the city, the Capitol offers a fascinating glimpse into Utah's political history. Guided tours are available, providing insights into the state's legislative process and the art displayed throughout the building. Check out SLCBA's resource on Salt Lake City's Capitol to plan your visit to the Utah State Capitol.
Vibrant Arts and Culture Scene
Salt Lake City boasts a vibrant arts and culture scene, with numerous theaters showcasing a variety of performances. The Eccles Theater is a must-visit venue that hosts Broadway shows, concerts, and other live performances. Explore the calendar of events at the Eccles Theater on SLCBA's Salt Lake City Theatres page to catch an exciting show during your visit.
Savoring Culinary Delights
No trip to downtown Salt Lake City would be complete without experiencing the culinary delights it has to offer. The city is renowned for its diverse and innovative food scene, featuring a wide range of cuisines to satisfy every palate. One restaurant you shouldn't miss is The Copper Onion, known for its delicious farm-to-table dishes and welcoming atmosphere. For more information about The Copper Onion and other top-notch restaurants, visit SLCBA's guide on where to eat in Salt Lake City.
Another standout restaurant in downtown Salt Lake City is Red Iguana, which specializes in authentic Mexican cuisine. Indulge in their mouthwatering mole dishes and flavorful tacos while enjoying the vibrant ambiance. Plan your visit to Red Iguana and other noteworthy restaurants by referring to SLCBA's guide on Salt Lake City restaurants.
For a unique and upscale dining experience, make a reservation at Takashi, a renowned sushi bar that combines traditional and modern Japanese flavors. From fresh sashimi to creative sushi rolls, Takashi delights sushi lovers with its exquisite offerings. To explore more exceptional dining options, browse through SLCBA's comprehensive list of Salt Lake City restaurants.
Comfortable Accommodations
After a day of exploration and indulgence, unwind in one of the comfortable and conveniently located hotels in downtown Salt Lake City. The Homewood Suites by Hilton Salt Lake City Downtown offers spacious and well-appointed suites, perfect for both short and extended stays. Discover more about this hotel and other accommodation options on SLCBA's guide to Salt Lake City hotels.
The Salt Lake Marriott Downtown at City Creek is an excellent choice for travelers seeking a luxurious retreat. Its modern rooms, exceptional amenities, and proximity to popular attractions make it a top pick among visitors. Find additional information about this hotel and other premium options on SLCBA's Salt Lake City hotels page.
If you prefer the charm and comfort of a bed and breakfast, Ellerbeck Bed and Breakfast is a delightful option. This historic inn offers cozy rooms and a warm, inviting ambiance, making you feel right at home. Explore more bed and breakfast options and find the perfect accommodation for your stay on SLCBA's Salt Lake City hotels page.
Outdoor Adventures Nearby
While downtown Salt Lake City is a hub of activity, it's also an ideal base for outdoor adventures. The city is just a short drive away from breathtaking natural wonders and world-class ski resorts. Take a day trip to Big Cottonwood Canyon, where you can hike scenic trails, go rock climbing, or simply soak in the awe-inspiring mountain vistas. If you visit during the winter, hit the slopes at world-renowned ski resorts like Snowbird or Park City Mountain. Explore more outdoor activities near Salt Lake City on SLCBA's guide to outdoor adventures.
Conclusion
Downtown Salt Lake City is a captivating destination that seamlessly combines history, culture, cuisine, and natural beauty. From its iconic landmarks to its thriving arts scene, there's always something to discover and explore. Indulge in the city's culinary delights, relax in comfortable accommodations, and embark on thrilling outdoor adventures. Plan your visit to downtown Salt Lake City, Utah, and create memories that will last a lifetime.
Remember to refer to SLCBA's website for more detailed information, including additional attractions, dining options, and hotel recommendations. Enjoy your journey through the vibrant streets of downtown Salt Lake City!